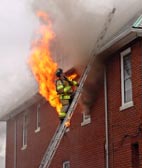 Fire Restoration
Fire & Water Restoration
We specialize in cleaning garments and other items that have been damaged as a result of fire, water, and/or mold.
Cleaners At The Peak understands the needs of both the insured and the insurance companies, and we continuously refine our techniques to ensure superior workmanship and a high quality of service. Insurance companies save money by dealing directly with us, because we have the capability to restore more garments than other drycleaners, avoiding high replacement costs.
We have extensive experience in all phases of dry cleaning and laundry restoration.
Our techniques include top-quality cleaning of all fabrics, window treatments, leathers, rugs, stuffed toys and other specialty items in need of restoration. In addition, we offer:
A state-of-the-art computerized tracking system
Computerized detailed inventory of all items showing individual prices
Inclusive pricing for 30 days storage, pack out and pack back, inventory, cleaning and deodorizing
24-48 hours for all rush items and emergency items
Free pick-up and delivery
Complete moving service
Inventory either on site or at the plant
Laundry & dry cleaning
Specialty item restoration
Ozoning & deodorization
Wet cleaning